Why Home Credit Vietnam?
Home Credit Vietnam is a leading international consumer financial solution provider that makes people feel good.
Home Credit is an international leading mass-market consumer finance provider headquartered in Europe. We are now operating in 9 countries, serving more than 140 million customers, and partnering with 332,000 retail stores worldwide.
We started our operation in Vietnam in 2008. Since then, we have always pursued the mission to better Vietnamese customers' lives by providing optimal, responsible, and sustainable consumer financial solutions. We help Vietnamese customers easily access financing, and quickly and safely achieve their daily financial goals, so that they feel good and positive about life. We are now serving nearly 13 million customers across 63 provinces nationwide.
Our purpose: We empower people to live the life they want, now.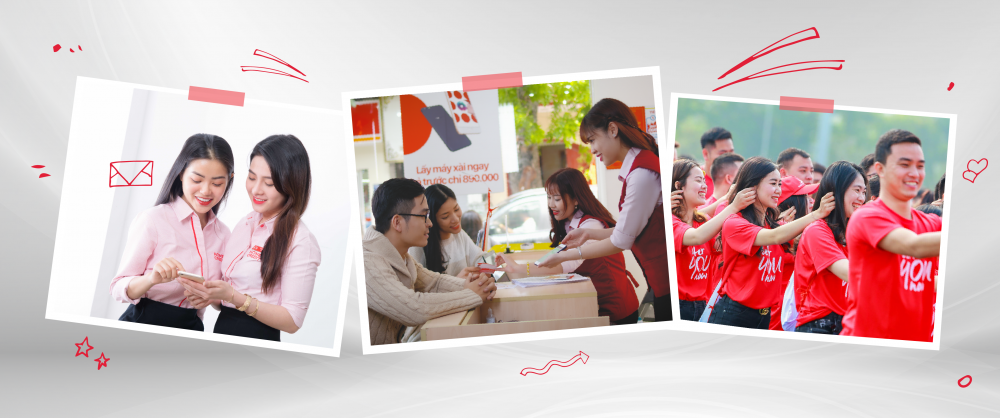 Our mission: We responsibly deliver trusted financial services that customers and business partners access via their channel of choice. We continuously meet evolving needs, both directly and through innovative ecosystems – helping to build a more resilient world.
Our financial services are designed to fit seamlessly into the daily lives of our customers. They are powered by a dynamic and scalable technology platform, itself driven by extensive and proprietary data-led insights that deliver a frictionless experience for our customers.
Business Highlights
The key highlights of Home Credit Vietnam are counted on 3 factors:
RESPONSIBLE: consistently pursuing sustainable growth strategies with a responsible lending approach
OBSESSED with CUSTOMERS: always putting customers first and centered in all activities

AGILE to INNOVATE: powerfully demonstrating pioneering mindset - agile to stay ahead of the game, to adapt, and innovate
Home Credit DNA is a set of 8 LEADERSHIP QUALITIES that our employees must strive for to make our organization strong and unique.
Let's hear from our people about how we keep them #FeelingGoodwithHomeCredit.
Inside review about Home Credit Vietnam